This is probably the most obscure Death Note related reference you'll have in your festive home this year. Death Note decorations based upon MRS Jeevas's It Matters series! Shiny, pretty things!

Keep up to date with It Matters series news, and thank you for reading. Less than three - Matti.
It Matters Ornaments

It Matters Christmas Cards

It Matters Xmas Stockings
<
>
It Matters Series Decorations
Wammy's House Letter Ornaments
These are only the Wammy's House letters added by the It Matters series of novels. If you're looking for canon Wammy House detective code decorations, then try the main Death Note Christmas page.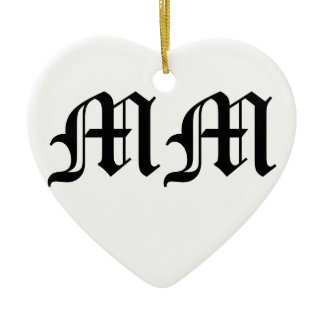 Wammy's House Letter MM: Mariomatt
Or Mello and Matt
Browse
MM Old English Letter
Christmas decorations
EHC Ornaments for the Holiday Season
Death Note Christmas Cards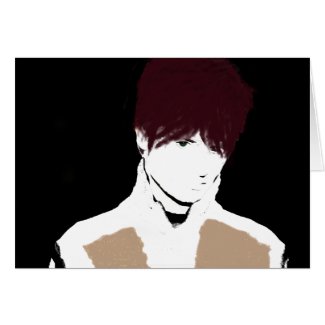 Concerning Guapos - Matt Greeting Card Holidays
Create unique
personalized photo note cards
from zazzle.com.
It Matters Death Note Christmas Stockings
---
Disclosure: This page generates income for the author based on affiliate relationships with partners, including Amazon and
VigLink
.